Mirrors. Windows. Sliding glass doors. Dr. Rudine Sims Bishop brought these terms into the discussion about the need for diverse literature for children. She stated that children need books that act as mirrors, reflecting a child's perspective and identity. Additionally, they need books that act as windows, welcoming them into the lives, experiences, and perspectives of others. Finally, they need books that will act as sliding glass doors, removing the barrier between themselves and people who are not like them. These texts invite children to understand and engage meaningfully with the authentic stories of others. A quick look at the research shows we're still struggling to provide these experiences for many of our students.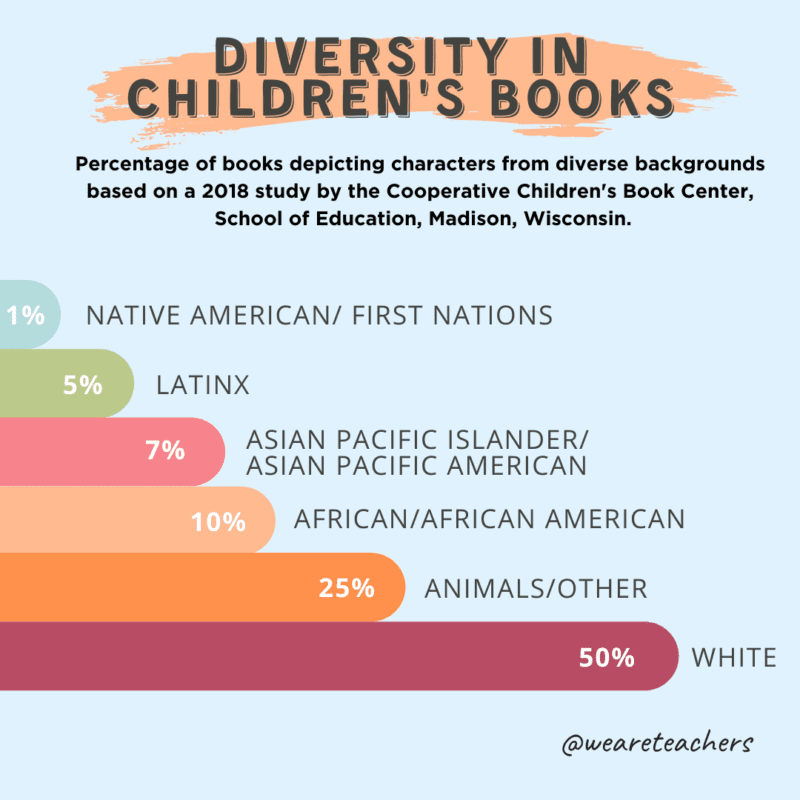 Connecting students to unique stories that explore different viewpoints, particularly those that have historically been ignored, provides them with the mirrors, windows, and sliding glass doors they need. These untold stories help our young students develop a global perspective, something that is essential for their future success.
With this in mind, here are 11 ways to bring more untold stories into your literacy instruction.
Look at the stories your curriculum is currently telling
To begin, take an inventory of your curriculum. First, look for places throughout the year where you might introduce fresh perspectives through literacy. Studying communities in Social Studies? Look for stories of lesser-known hometown heroes. Learning about folktales? Bring in a guest speaker (maybe even a parent) to tell a story from their native land. Anytime you have the opportunity to introduce a different perspective, it is an opportunity to broaden your students' horizons.
Reflect on the importance of hearing stories from different perspectives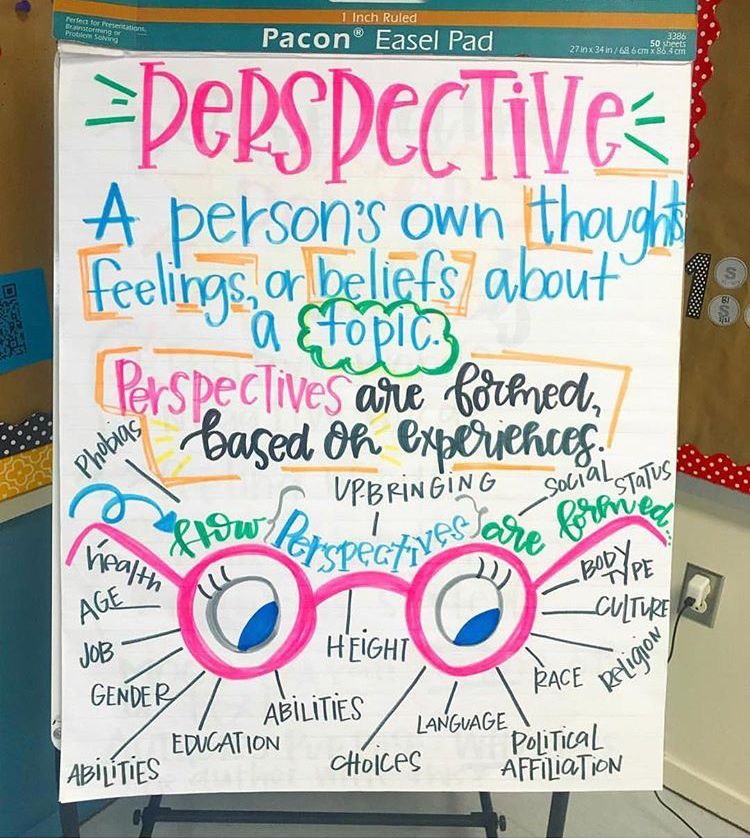 Have a conversation with your students about why it is important to hear untold stories. First, ask students to reflect on what they might learn about hearing about, and from, people whose lives are very different than their own. Then, let them share about a time another person's story had an impact on them. Finally, create an anchor chart about diverse perspectives and post it in the classroom to remind them how important it is.
Image source: Pinterest
Choose high quality, diverse literature
Choosing impactful texts for your classroom library creates the foundation for a culturally responsive classroom. Here are a few tips from the NAEYC on selecting diverse children's literature.
Base your selection on quality.
Choose books that help children see themselves.
Choose books that help children expand their understanding of others.
Be alert to new titles related to diversity.
Use text sets.
For more details on choosing texts, as well as other ways to create a culturally responsive classroom, read the full article.
Keep your collection fresh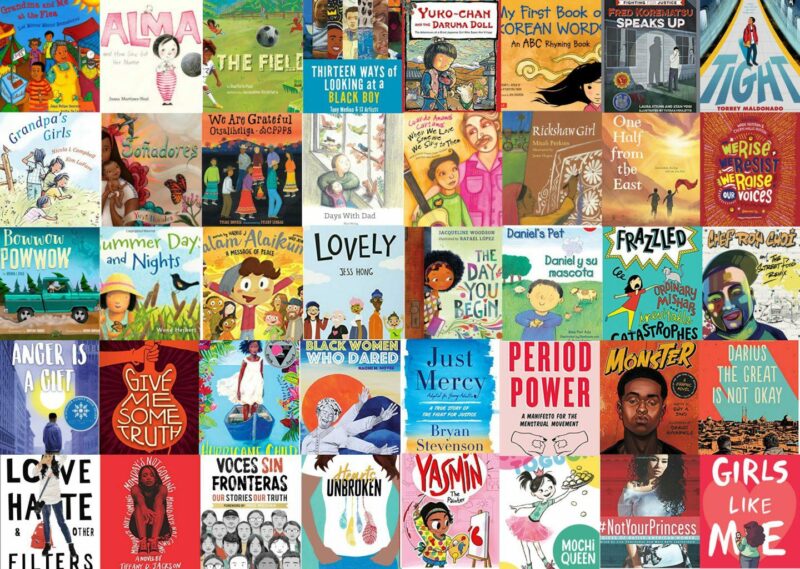 Thankfully, more diverse children's books have been published in the past few years than ever before. Because of this, you can find high-quality, age-appropriate texts that explore the topics of race, gender, ability, culture, and more. Here are a few collections that we have put together at WeAreTeachers.
And for more booklists on more topics, and information about introducing stories and materials that act as "mirrors and windows," check out this article.
Image source: We Are Kit Lit Collective
Include untold stories in your morning meeting
Fostering respect for differences means weaving diversity into the fabric of our students' everyday lives. Make it part of your rhythm to start each day with a book from your diverse classroom library. Talk with your students about the main character and the choices they make. Ask students what connections they have to the story.
Add TCM's Untold Stories to your curriculum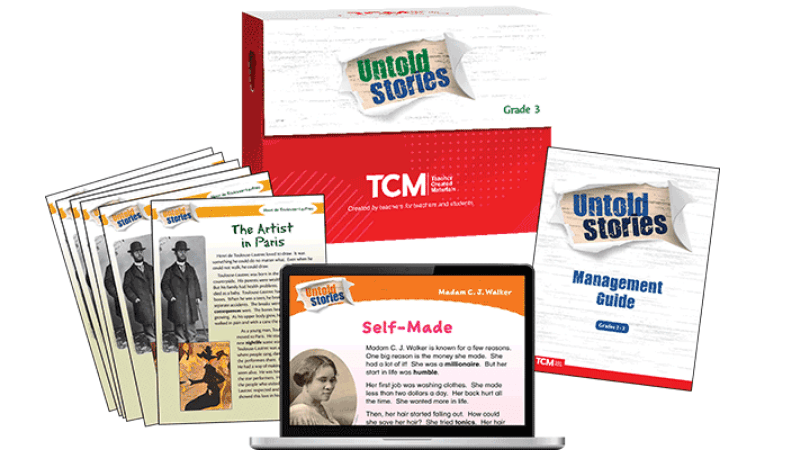 Expand your students' horizons with Untold Stories, a captivating series of fascinating untold tales about real people and real events throughout history. The rich, short texts provide powerful teaching opportunities that support a variety of instructional needs, content areas, and reading levels.
Even better, these culturally and linguistically responsive nonfiction stories come with an abundance of teacher resources. Each kit comes with 25 full-color student cards, a management guide, and 25 teacher lesson plan folders. In addition, access to digital resources, including student pages, graphic organizers for writing activities, primary source presentations, and more.
Source: Teacher Created Materials
Send students on a search for untold stories of their own
More than likely, each of your students has access to a rich source of diverse perspectives within their own circle. Send students on a search for untold stories of their own. Have them choose a family member, family friend, or neighbor to interview. Then set aside literacy time for students to share what they've learned.
Introduce your students to new friends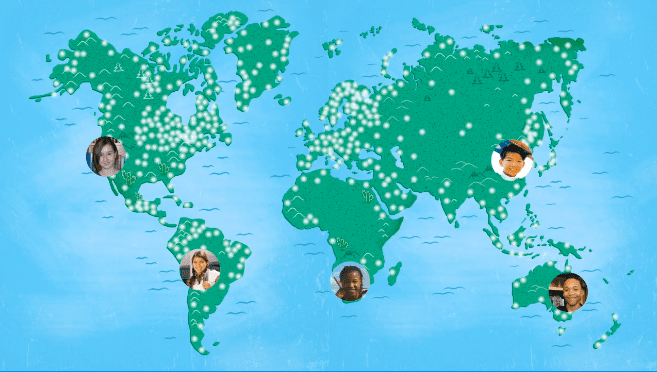 Learning about kids on the other side of the world in class is one thing. But connecting with those young people every day to read, write and create original projects is even more impactful. PenPal Schools is a thoughtful, ready-to-go platform that builds global awareness by connecting kids from 150 countries into global learning communities. What a great way for your students to make friends and expand their world view.
Source: PenPal Schools
Talk about differences
Think your students are too young to discuss differing abilities? Think again. First-grade teacher Joel Blecha has built a social studies curriculum that centers on accessibility for people with disabilities—what he calls "Beautiful Differences." Read his story and then check out his thoughtful, easy-to-implement Accessibility Curriculum.
Listen to stories of young immigrants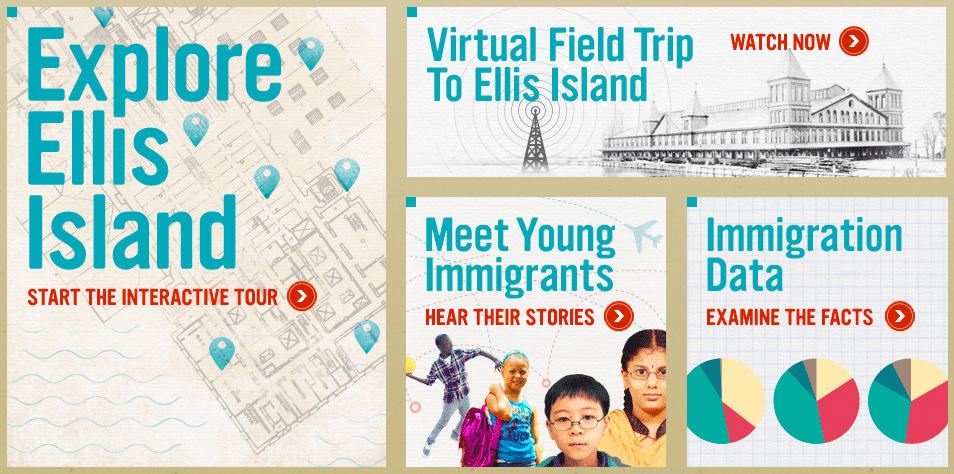 It's always hard to be the new kid at school, but it can be especially challenging if you come from a different country and/or culture. With that in mind, help your students build understanding with these first-hand stories and accompanying videos of real kids who have recently immigrated to the United States.
Source: Scholastic
Tap into a wide variety of resources
Clearly, it's best to approach learning from all angles. Learning for Justice has a rich, authentic collection of free classroom resources- from student texts and tasks to film kits, lesson plans, and more. Explore their site and weave relevant and meaningful lessons into your literacy instruction.
Thanks to our friends at Teacher Created Materials for sponsoring this article. And be sure to check out Untold Stories, a meaningful nonfiction series with texts that focus on diverse people and their captivating experiences.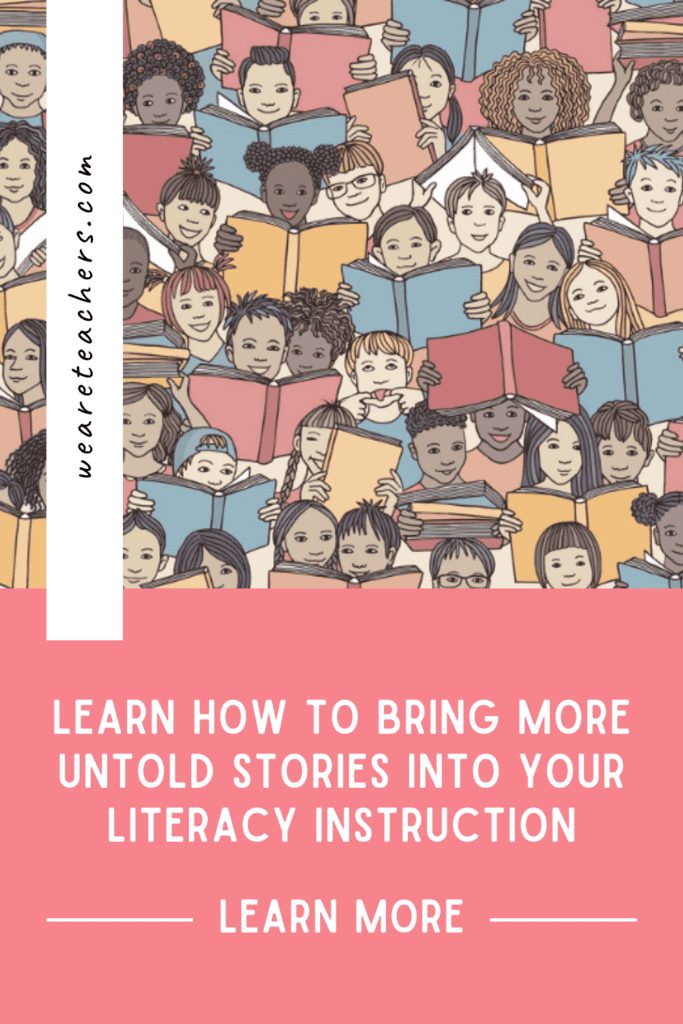 Article thanks to weareteachers.com
Related Content